We make the path by walking it. Ours is not just any kind of
walking, but walking mindfully, listening to different voices
and issues and responding in the best way we can with the resources we have.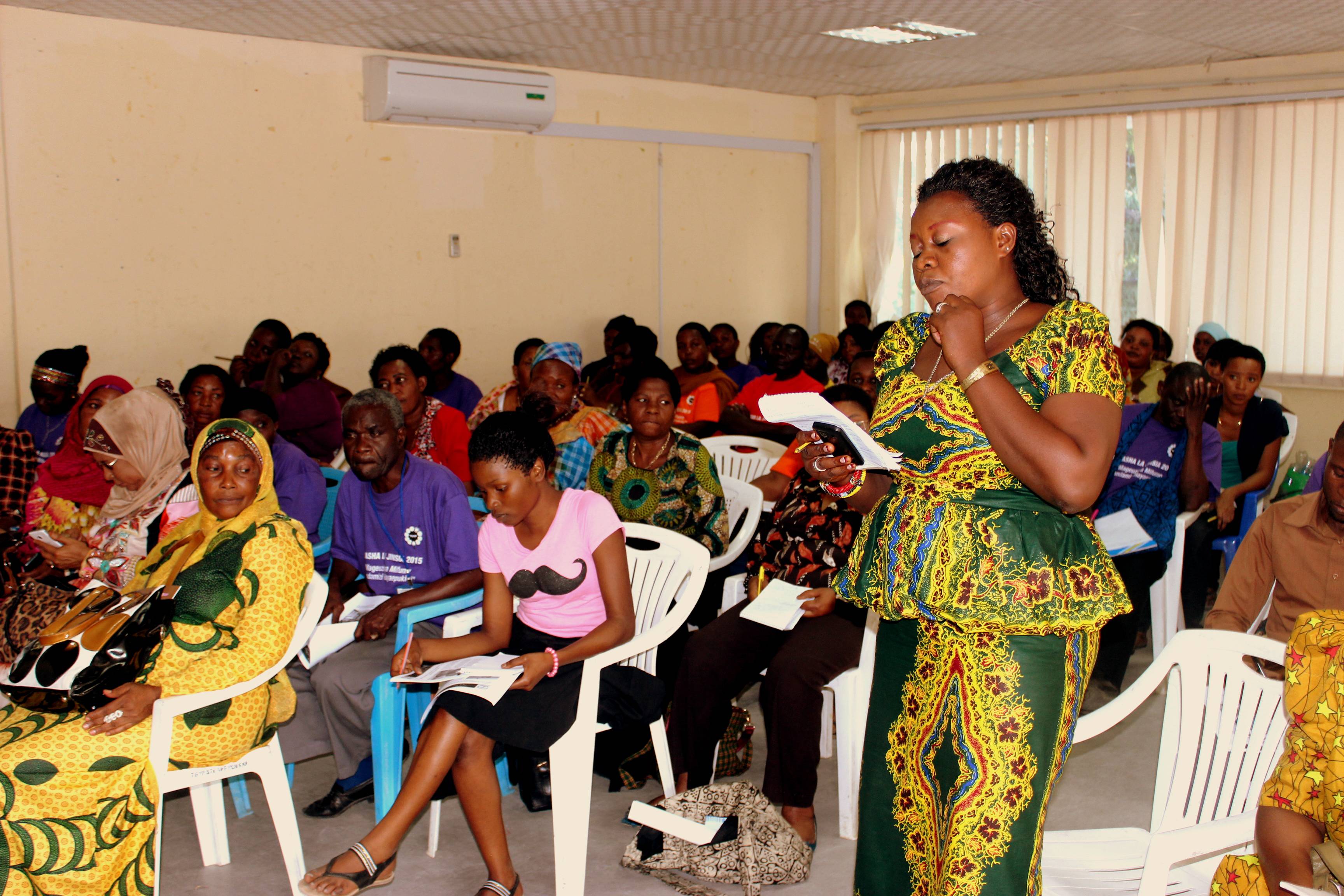 Gender issues cuts across all community not just women. It allows you to be closer as a community and diversity of a community and allows for growth.
As Tanzania's first and only women's rights fund, our overall goal is to contribute towards women's rights and empowerment, and to women's and feminist movement building through implementing a functional and empowering funding mechanism for women in Tanzania.
OUR VISION
is to see a Tanzanian society where women realize their full potential and engage fully in the transformation of their communities in order to achieve empowerment and social justice.
OUR MISSION
is to contribute to the building of a strong women's movement in Tanzania through making grants, strengthening women's capacity, building strategic alliances and mobilizing resources.
WFT stands for the following values:
The unconditional recognition of human rights for women regardless of class, ethnicity, race, sexual orientation, disability and age;
A culture of acknowledgement, respect and encouragement;
Leadership based on feminist values and principles
Transparency, accountability and integrity
Professional excellence
We work in the following areas:
Grant Making and Capacity Strengthening
We aim to make grants accessible to women's movement(s), women's organizations, women's groups and individual women at the local level, contributing to enhanced capacity, and better equipped stakeholders in order to protect and promote women's rights.
Strategic Alliance Building
We aim to strengthen strategic alliances and links between women's rights organizations and women's movement (s) in Tanzania and beyond for collective action in achieving women's rights.
Resource Mobilization
We aim to mobilize resources, locally, regionally and internationally, supporting the protection and promotion of women's rights and feminist movement building in Tanzania.
Institutional Strengthening
We aim to maintain and continuously improve a healthy and sustainable organizational base for realizing and delivering on WFT's vision and mission and for delivering on WFT's mandate.
---