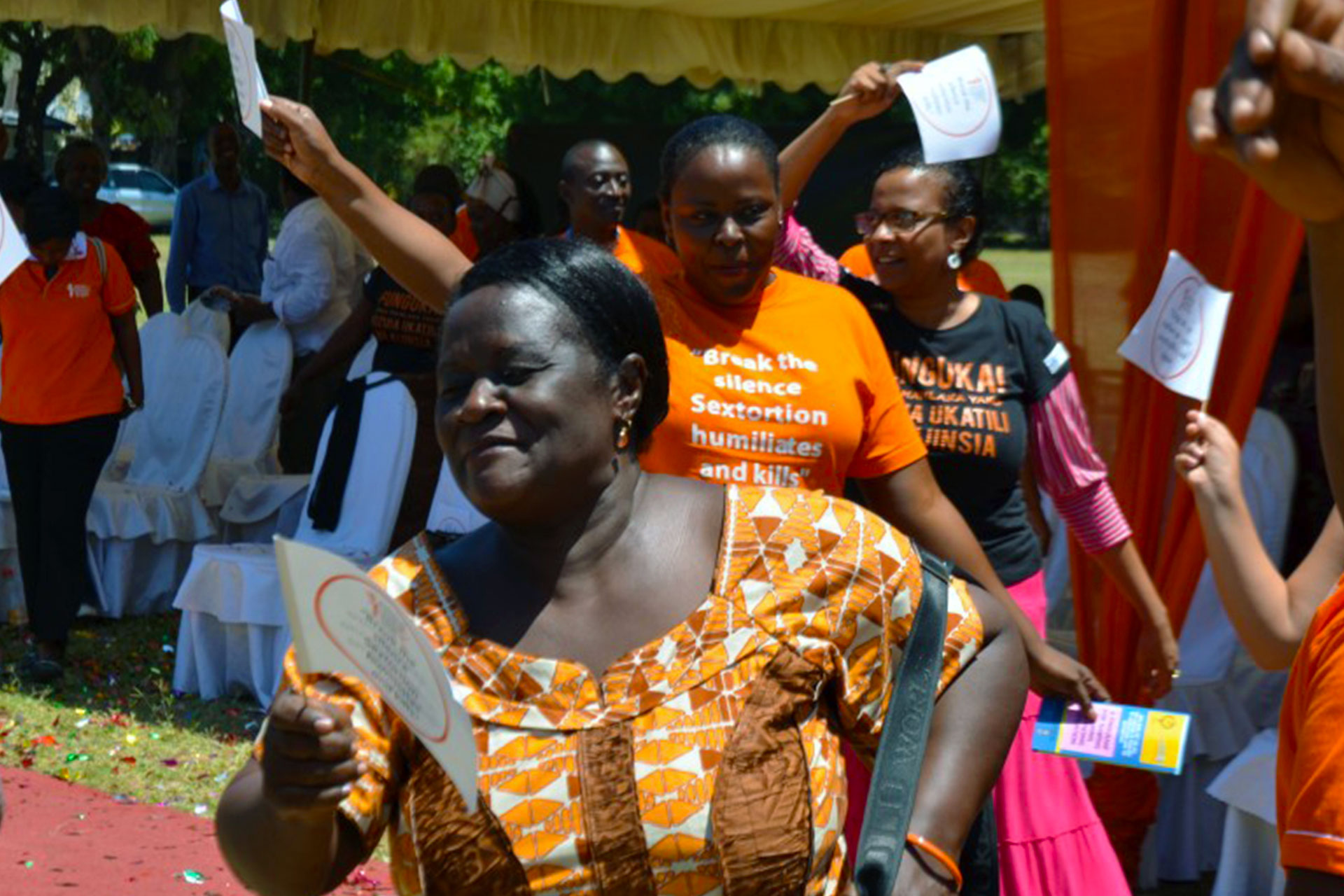 "BREAK THE SILENCE:
SEXTORTION KILLS"
ONE VOICE, ONE AGENDA.
THE CENTER OF OUR POWER!
---
Empowering Local Women Heroes
As a women's rights fund and the first of its kind in Tanzania, we focus on empowering local women by funding critical women's rights issues.
Some of the issues we focus on include violence against women with a particular focus on sexual corruption/sextortion issues; economic rights of women including extractive industries; environmental justice including raising voices of women in addressing climate change, land grabbing, land rights and water issues; networking and coalition building strategies to strengthen women's movement(s) in Tanzania with a particular focus on young women and minority groups (women living with disabilities, HIV-AIDS, elderly women, etc.); political and leadership rights of women with a particular focus on young women; documenting her-stories of women's constitutional rights, next to their participation and representation in and post elections.
---
We believe in:
Recognition of human rights for women regardless of class, ethnicity, sexual orientation and age
A culture of acknowledgement, respect and encouragement
Leadership based on feminist values and principles
Transparency, accountability and integrity
Professional excellence
A shared WFT agenda through participation, consensus building and collective ownership
---
Quick Facts
110+ Grants disbursed
18 regions covered
65+ local organizations as coalition members
2 Coalitions formed
---
---
Kongamano la wanawake na wasichana katika uongozi Tanzania na uzinduzi wa kitabu part 1